Nic Pods JUUL Compatible Pods (Pack of 4)
JUUL Compatible Pods
If you're searching for a fun new vaping way to enjoy your JUUL pod system, look no further than the NIC Replacement Pods. These pods come in a pack of four and are pre-filled with salt nicotine e liquid, just like the JUUL pods that you know and love. The difference is that they come in a wide variety of wonderful flavors that you never knew your palate was craving.
Compatible Device:  JUUL DEVICE
** NOTE: Works well with JUUL Device.
Nic Pods JUUL Compatible Pods (Pack of 4) available to order Online from Vape Gate UAE with a same day delivery service in UAE, Abu Dhabi, Dubai, Al Ain, Ras Al Khaimah, Ajman, Sharjah, Ruwais
---
---
---
DESCRIPTION
Nic Pods JUUL Compatible Pods (Pack of 4) Features:
Pod Size Capacity: 1ml / JUUL Compatible

Nicotine Level: 50mg
VG/PG: 50%VG / 50%PG
Puff Count: Approximately 300 Puffs per Cartridge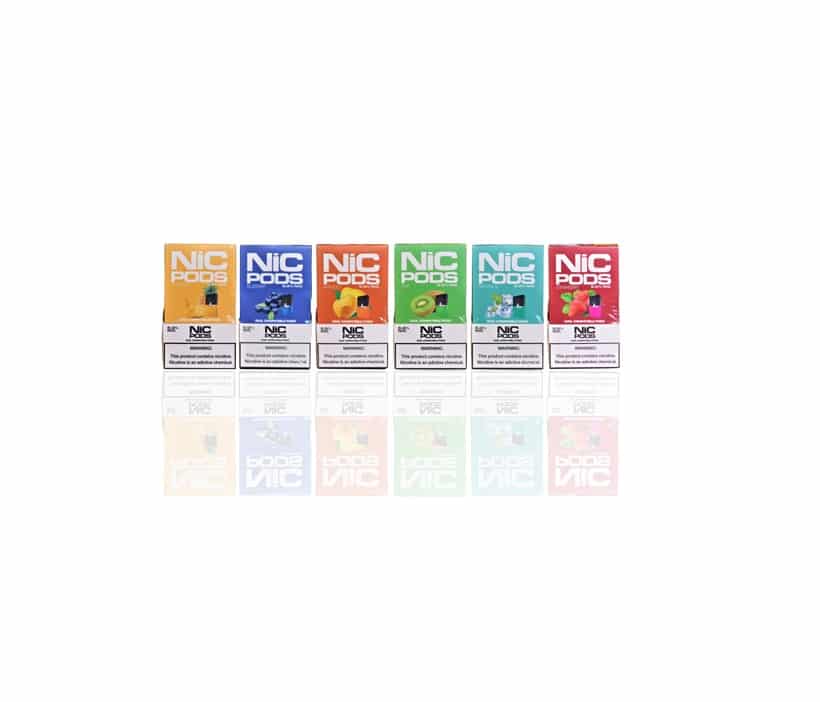 You should try other NIC pods flavors:
Mango: Deliciously fresh mangoes burst with juice as soon as you take your first puff.
Kiwi: Majestic kiwis squirt their exotic juices all over your thirsty palate.
Strawberry: Magnificently ripe, plump strawberries tease your palate with tartness, sweetness, and tang.
Watermelon: Everyone's summertime fruit soothes you and refreshes you all season long.
Pineapple: Refreshing pineapple makes you feel like you're on a vacation in paradise.
---
We Also Recommend
---